The idea for Disorient as a definitive resource for intersectional feminist thought, education, and activism came to me on a cold night in June 2020. Over the next four months, I completed courses on blogging and developed the vision and framework for this site.
To document my journey through inspiration, bewilderment, and learning, I've decided I'll track my progress through goals and reports every month as long as I find it valuable to do so.
I hope that being transparent about my progress also inspires other intersectional feminists to start your own blogs. To see blogs as powerful platforms for speaking your truth and living in line with your values.
Please read the original post where I talk about the inception of this blog and outline my launch goals and intentions from June.
Launch Goals
Goal 1: Write 10 blog posts before blog launch
I set myself a goal of writing 10 blog posts over the ten weeks between 6th July and 13th September 2020.
By 13th September, I had written a total of… 23 posts!!!

Although it did take me a full week to write one post at the beginning, I gradually learned to write faster over time.
After four weeks of blogging, I could write a 1,500-word post in 3 days. After eight weeks, it was 2 days.
The posts I wrote include:
Welcome to Disorient
What is Intersectional Feminism? A Definitive Guide
5 Must-Read Intersectional Feminist Books for Beginners
How to Set and Maintain Boundaries for Sustainable Activism
5 Foundational Practices for Teaching Social Justice in the Classroom
Teaching Intersectionality: Activities and Resources
25 Intersectional Feminist Podcasts You'll Love
How To Create Your Self-Care Day
All About bell hooks: A Visionary Feminist
11 🔥 Intersectional Feminist Zines and DIY Guide
New Moon Ritual to Set Intentions
Full Moon Ritual to Raise Power
6 Practices For Meaningful Intersectional Feminist Allyship
8 Ways to Support BLM Without Money or Protesting
How to Build an Altar at Home for Spiritual Self-Care
How I Published My Academic Book (and My Regrets)
Postfeminism as Faux Feminism: The Problem with She-E-Os
Using Tarot for Social Justice Activism
Intersectional Feminism under Capitalism: A Marxist Critique
Edward Said and the Lingering Problem of Orientalism
Recovering from Stress, Exhaustion, and Burnout
Intersectional Writing Prompts (Anti-Racist, Feminist, Queer)
How Are Identities Socially Constructed?
I maintained a blogging schedule consistently writing 90 minutes every evening, 7 days a week. Far from it being tiring after a busy workday, I was excited, inspired, and energized by working on this blog.
Disorient has been an immense source of pleasure, joy, and healing these past four months.
As planned, I launched my blog on October 31, 2020.
This date is special to me because it's Samhain (the start of the witch's year) in the Northern Hemisphere and Beltane in the Southern.
It's also a Blue Moon and the eve of my 35th birthday 🥳.
Goal 2: Create one lead magnet for Moon Rites
I learned my way around the graphic editing tool, Canva, and used it to create a checklist for self-care. I found the beautiful template, developed the items that would go into each sticky note through some research, and put everything together.
I signed up with Mailerlite after studying countless reviews and tutorials about email service providers. You've probably noticed the signup forms around the site inviting people to sign up for my newsletter and receive this tool.
While writing a post about zine-making, I was struck by the idea to create an e-zine template in Canva as a second lead magnet. Look out for this post and template on December 6, 2020.
By then, I got a little addicted to Canva and while scrolling through the templates, I was inspired to create a 2021 reading challenge after finding the perfect tracker sheet. The challenge will encourage people to read intersectional feminist books of their choice across six fun prompts. The reading challenge will be announced on December 23, 2020.
I then created a slide deck as a lead magnet for a post on teaching intersectional feminism requested by friends on Twitter. However, the one I'm most proud of is a tarot workbook that will accompany a post scheduled to be published in February next year.
I exceeded my goal of a single lead magnet with five lead magnets in total.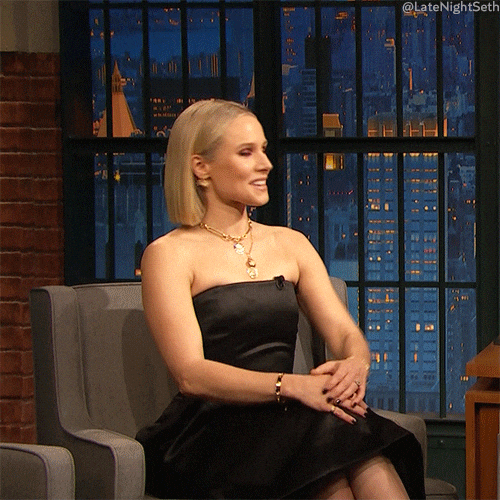 I studied tutorials about building and writing email lists. However, I found many resources vague and full of aggressive upsells for the creators' email marketing courses.
A more useful way I learned about email lists was signing up for a wide variety of newsletters. This showed me the range of lead magnets and that were possible to create and the various styles of writing bloggers use in their emails.
Having also gained a feeling for welcome sequences (the series of emails sent to new subscribers), I drafted three emails for mine. New subscribers will receive the self-care checklist immediately after signing up, learn more about me the day after, and then hear about my grand plans for Disorient two days after that.
I suspect that like blogging, the best way to develop my skills here is just to practice. Over time, I hope I'll figure out what to write and how to write emails for Moon Rites that align with my voice.
Goals for November 2020
Goal 1: Write five blog posts
After surviving the teaching session and the launch of my blog, I aim to return to the regular routine of writing and complete five posts during November.
I know I just bragged about how much I wrote earlier pre-launch, but I only produced the text for those posts. After each post is written, they also need to be formatted for publication. Creating, finding, and inserting multimedia (e.g., images and videos) can take quite a lot of time. Especially as I have a tendency to go down Canva rabbit holes of creating original graphics and downloads.
Now that the blog is launched, my goals of writing posts will comprise a fuller process. These five posts will (hopefully) all be edited, styled, and queued up in WordPress ready to publish.
A modest goal of five posts would mean I'll less likely overload myself in the first month of launch while I'm also promoting my blog.
Goal 2: Grow Moon Rites to 13 subscribers and send two emails
I'd like to gain 13 subscribers to my email list in the first month. I've never maintained an email list before and don't have a firm grasp on whether that's realistic or not. I plucked 13 out of the air because I can roughly name 13 friends who I think might like me enough to sign up!
I'll write and send out the first official email of Moon Rites on the new moon of November 15, 2020. The second email will go out on the full moon on November 30.
Goal 3: Sign up for an affiliate marketing partnership
One way I'd like to start generating some income on this blog is to use affiliate marketing for the books I recommend.
I've been a loyal customer of Book Depository since 2010 as they offer good prices and free worldwide shipping on their enormous collection. I had planned to sign up for their affiliate program after I launched, until I discovered in September that they were long bought out by Amazon in 2011!
I can't in good conscience support or promote Amazon given its appalling work conditions and a toxic culture that emblematize all the worst excesses of capitalism.
I've been closely following Bookshop.org since a colleague sent me a newspaper article about their launch in early 2020. They're an ethical organization with a mission to financially support local, independent bookstores. Bookshop.org will be my first affiliate partnership.
Goal 4: Create Pinterest account and pin first five blog posts
Pinterest is a social media platform and visual search engine that may help promote my blog to a wider audience. I aim to create a Pinterest account and share my first four posts on the platform to broaden their reach.
In the tutorials I've read, Pinterest is most suitable for niches like crafting, interior design, cooking, and fashion. There's a chance a blog on intersectional feminism wouldn't be a good fit for Pinterest. I'm going to try Pinterest in earnest as I'd love to learn more about the system, but I may break up with the platform if I don't see any results after 6–9 months.
Where To From Here?
I've decided that while I set and reflect on my goals monthly for the life of this blog, I won't be sharing these posts publicly after this report.
For now, I'll be keeping them to hold myself accountable through the progress. If in the future I think they may be informative and insightful for other scholars and activists hoping to start a blog, I may allow some readers special access to these reports.
If you're reading this, thank you for sharing this journey with me and lending your kind support as I work on bringing this dream of mine to fruition.
Featured image by 邱严