Blogging Guide for Activists
Blogging is a stimulating way to explore ideas, exercise creativity, and express yourself. Activists in particular have used blogs to raise awareness about sociopolitical issues, share resources, and build community. Over time, your blog can develop into a compelling and powerful platform for social change.
Blogs are an essential tool in the democratization of knowledge. New media like blogs and social media have empowered everyday people to challenge traditional industry norms and bypass gatekeepers. Citizen journalism, for example, has played a crucial role in documenting the deaths of Black people at the hands of the police on video, spurring international awareness and support for the Black Lives Matter movement.
I've kept blogs in various forms since I was thirteen years old. Like most teenage girls I knew then, I kept a Livejournal that I used to document in agonizing detail the tempestuous status of my friendships at school and my dreams of becoming a horror romance novelist.
I was also an early adopter of WordPress back when it launched in 2003. Despite life getting busier in my twenties, I always maintained blogging alongside my other commitments as a way to reflect on my developments, take my mind off the stresses of university studies, and share my love for an ever-changing palette of passions.
I developed my consciousness as a feminist by first engaging with other bloggers whose ideas I read inspired me to learn more about oppression, resistance, and social transformation.
I'm sharing my story with you to encourage you to set your fears aside and start your own blog. The world needs to hear more diverse voices, especially those who have been marginalized in traditional media.
In this guide, I'll take you through the step-by-step process to get you started with your own blog.
The steps I'll cover in this guide are:
1. Choosing a Topic for Your Blog
The first step is deciding what you'd like to blog about.
Perhaps it's economic equality? Racial justice? Domestic violence? Healthcare? Education? Climate change?
Consider the issues that you're passionate about and ask yourself these three questions:
What is your strongest area of expertise? What issue do you currently know the most about? What issue do you currently have the most experience?
What issues would you most like to learn about? Just because you might have 5 years of experience as a gender equality campaigner doesn't mean that's the only thing you care about. What issue currently gets you most excited?
When it comes to the state of the world, where do you feel the most urgent need for change?
The nexus of your answers to these three questions will reveal the most promising topic for your blog.
Let your passion be your ultimate guide, but consider staying focused.
For example, it would be harder building a blog on LGBTQIA+ issues than to focus on trans issues.
You could write a blog post every week for five years (that's 260 posts) and not even scratch the surface of LGBTQIA+ issues.
However, building a blog on trans issues would allow you to build a really clear, defined area of interest and need that recognizes the important historical and political distinctions of trans activism from wider LGBQIA+ struggles.
Remember that you don't need to be the world expert on a topic to write a blog about it. One of the many benefits of maintaining a blog is that it gives you an opportunity to learn more about your cause and refine your commitment to the struggle.
The job of the writer is to make revolution irresistible.

Toni Cade Bambara
2. Picking a Blog Name
Begin by brainstorming words and phrases related to your niche. Jot them down on a piece of paper and let the ideas flow. Think of synonyms and related terms. Look for possible combinations between words.
I went with Disorient for my blog name as a play on Orientalism. The "dis-" prefix gave me a sense of resistance while alluding to a wider notion of turning away from the current order of the world.
As soon as you start finding words and phrases you like, use a domain search tool to check if the domain is available. Godaddy's search tool provides some variation suggestions when your first choice is already taken. For example, they may let you know if [the]yourname or yourname[s] is available. Sometimes those suggestions are nonsensical, but they might also spark your own ideas for good alternatives. Popular words could also be distinguished with suffixes like "blog", "magazine", "life", or "press".
While your topic should be focused, your name can be broad. "Recycle Revolution" may be a great name for a blog focused on recycling, but if you'd like to create room for your blog to grow into all things environmental activism and climate justice in the future, "Eco Revolution" may give you more wiggle room down the track when you want to pivot or expand your scope.
If you'd like to be inclusive of an international audience, try to avoid names that are spelled differently in geographical variations of your language. Examples of words like this are labor/labour, willful/wilful, and decolonize/decolonise (American and British variants respectively).
.com is easiest to remember, but if you're planning on building a community around your blog, .org is very suitable as well. I would recommend avoiding .net as many people end up misremembering it as .com and it might end up redirecting them to a completely unrelated site. I would also suggest avoiding the funky extensions like .xyz, .fun, or .live that most domain registrars will try to push onto you. Not only can they be hard to remember, registrars advertise them as $3.99 but in fine print explain it's only for the first year and will cost $31.99 to register per year after that. A regular .com and .org domain should not cost more than USD$10/year to register every year.
If you really can't think of anything, go with YourName.com. If you'd like to stay anonymous, the name you use can be a pseudonym.
3. Registering a Domain and Getting Web Hosting
Most bloggers I know get started with a WordPress.com account.
A free account gets you a website address like yourblogname.wordpress.com and you have to have ads on your blog. These blogs can look very unprofessional and I wouldn't recommend this option.
If you want to have your own domain like www.yourblogname.com and the ability to remove the ads, you'll have to get a paid account. The basic Personal plan is $4/month (billed annually). If you'd like more advanced features, like being able to install more unique themes and customize the design, the Premium plan is $8/month.
Unless you're planning on selling things on your blog and turning it into a business, you'll likely not need to upgrade to the Business ($25/month) and eCommerce plans ($45/month) on WordPress.
An example of a blog built on WordPress is Feminist Killjoys by Sara Ahmed.
A more design-driven blogging platform is Squarespace. On first glance, you'll immediately notice that Squarespace sites are very polished and stylish.
There are no free accounts on Squarespace, but all paid accounts are ad-free and allow you to use your own domain name. The basic Personal plan costs $12/month (billed annually) and appears more comparable with WordPress.com's Premium plan. If you'd like the ability to accept donations or sell anything through your blog, you'll need one of the Business or Commerce accounts that cost $18/month and $26/month.
An example of a blog built on Squarespace is Yassmin Abdel-Magied's website.
My Recommendation
If you'd like the easiest, stress-free, zero tech experience necessary approach to starting your blog, sign up for one of the options above.
However, if you'd like to have all the premium features of the WordPress platform at a lower cost and you're willing to navigate a little more of a technological learning curve, I recommend learning how to install and host your own WordPress blog.
The benefits of having your own self-hosted WordPress blog is that it's more affordable than keeping a WordPress.com and Squarespace account. You'll have complete control over your blog including the look of the design as well as full ownership over your content.
This table compares the costs of WordPress.com, Squarespace, and your own self-hosted WordPress blog:
WordPress.com
Basic $4/month
Premium $8/month
Business $25/month
eCommerce $45/month
Squarespace
Basic (no equivalent)
Personal $12/month
Business $18/month
Commerce $26/month
Self-Hosted WordPress
$3.95/month*
Varies depending on your web hosting service and plan. This figure is based on my service Chemicloud.
If you're a complete beginner to blogging and web design, you can get started with the basic settings and an out-of-the-box free design and not worry about any of the extra customization functions. Once your blog starts growing and you get more confident with the platform, a self-hosted blog then gives you the freedom to add the extra bells and whistles without being bound to upgrade to a more expensive plan.
In the next step, I'll take you through the exact steps to get set up with a self-hosted WordPress blog using the same web hosting service as Disorient. Chemicloud is a relatively new player in the industry and currently offers extremely competitive pricing and features. Their customer service has been stellar so I would recommend them if you're new to web hosting. Please note that my links to Chemicloud are affiliate links, which means I may receive a commission if you sign up through my site.
If you've chosen to go with a WordPress.com or Squarespace account, you can skip to step 5 that will explain how to write and publish your first post on your blog.
4. Installing WordPress and Building Your Blog
Go to Chemicloud.com and click on "WordPress Hosting" in the top menu or "Learn more" inside the WordPress Hosting infobox.
Select the "WordPress Starter" plan for either $3.95/month for three years or $4.95/month for two years (you can change this before you checkout). If you're not sure if blogging really is for you, then I would go for the 24-month plan. If you're in it for the long haul, then secure the promotional rate for the maximum period of 36 months.
Type in your chosen domain name and select your extension from the dropdown menu and click on "Check". Click "Add" under the available domain you want.
Check you're happy with the details of your plan on the Configure page. Choose your server location based on where you think most of your readers will be from. You may stick with the United States if you're expecting a general international audience. None of the addons are necessary for the average blogger in my opinion. Click "Continue" in the Order Summary box.
I would recommend keeping the option for "ID protection (WHOIS Privacy)" checked so that people cannot see your name and address when they look up your domain name. Click "Continue".
Review your order summary and payment details. Fill out your personal information to create an account with Chemicloud.
Secure your web hosting and checkout.
You're now the owner of your very own domain and web hosting plan!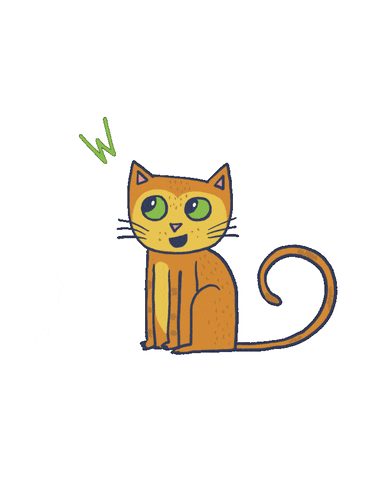 When you log into your web hosting account for the first time, Chemicloud makes it very easy to install WordPress:
Click on the WordPress icon from your control panel and click "Install Now". It will help you to specify where you want your blog to be installed, your blog's name and description.
There's a small section where you can choose from a set of available free themes. Some of these themes look very polished but the but these themes are a little too complicated for the average blogger. I suggest customizing your own from either WordPress's inbuilt free themes or finding and installing another free theme of your choice.
Click "Install" and wait for the confirmation message.
You'll now be able to manage your blog by going to https://yourblogurl.com/wp-admin and logging in with the username and password you just created.
Install plugins to provide some extra usability upgrades to your blog. Plugins can be installed directly from the back-end of your blog and most of them are free or have free versions that you can use. The essential plugins I would recommend installing are:
5. Writing Your First Blog Post
Which Writing Software to Use
First, decide on where you'll be writing all your posts. Your favorite word editing programs like Word or Pages will be fine. Some people like Google Docs so that they have a separate location in the cloud where all their blog posts can be kept.
I use Scrivener to write all my blog posts, track my editorial calendar and collate my research. It's a neat little indie app I fell in love with years back that is optimized for writers. The video below gives a brief overview of how Scrivener works for writing projects.
If you write your posts directly in your WordPress site, you'll always need an Internet connection to make sure you don't lose your saves. If you or the hosting company makes a mistake in your site maintenance, you could lose your entire blog.
The benefit for using a separate program on your computer is that you can keep a backup of all your posts.
What to Write for Your Blog
Share why you started your blog and what your aims and aspirations are for the site. Even if your area of interest might be alluded to in your blog name, spell it out so it's crystal clear for your earliest readers what you intend to write about and what they can expect to find if they follow your blog.
Also tell your readers a little more about yourself. What qualifies you to be blogging about this topic? Remember it's okay to say you're a fellow student and hope to learn and develop through the blog. Just use this post to build rapport with your audience.
Even if you wanted to stay anonymous, you don't have to share your name or picture, but you can say why you want to stay anonymous and what being anonymous might allow you to do otherwise (e.g., be more honest, candid, radical, etc.).
For further ideas of what to write for your second, third and fourth posts, take a look at this terrific slide deck from social justice activist Mer Joyce.
Gone are the days where bloggers just post about relationship dramas.
Blogs that do well nowadays are those that offer value to their readers. This help can take the form of rich intellectual insight, practical how-to guidance, and entertainment and inspiration.
I still remember not that long ago at a previous university I worked we were encouraged to blog about our research but was sternly advised by the media team that posts should only be between 500–800 words long.
Nowadays long-form content is considered much more engaging and worthwhile for readers. I would aim to write blog posts between 1,200–4,000 words long.
Using Images and Video
The most engaging and readable blogs are those that make good use of multimedia to illustrate their points.
You don't need to be a professional photographer or illustrator to have beautiful images in your posts. There are many sites that offer free stock images to help you get started and they're not full of tacky photographs of women laughing with salad or multiracial hand-shaking 🙄.
These are some of my favorite places to download high-quality copyright-free images:
6. Inviting a Wider Audience to Your Blog
I would suggest building your blog up a little before you start promoting your site.
Unless you already have a big following in your community or on social media, most people will immediately leave a site if it looks too new. Wait until you have at least three posts published before you broadcast it more widely. That way, visitors can get a sense of what your blog's about at the first impression.
In addition to the three posts, get an About page up that can consolidate what you wrote in your introductory welcome post.
When you're ready, notify your friends and family about your new blog. Start by sharing the news about your blog on any social media accounts you're active. You should point to your website on any social media profiles that allow you to set a website address.
If you work for any organizations in ways that are aligned with the topic of your blog, add a link in your email signature (after checking it doesn't violate your organization's policies).
If you interact with people in your area of interest in person through local organizing, you may want to consider getting simple business cards printed with your new blog address that you can share with people IRL.
Find 10 blogs in your area and engage with the authors by writing thoughtful and genuine comments on their posts or promoting their writings on social media. Cite their posts in yours and let them know how their writings have been informative, insightful or inspirational for you. Focus on building relationships rather than self-promotion.
Driving wider Internet traffic to your blog will take a little more time.
In the first year, it can feel like you're only talking to your mom and your best friend. This is where most people give up.
Having people find your blog through search engines (also known as "organic traffic") can take upwards of 8–12 months. It's a long process for search engines to 'crawl' the Internet for information and catalog information about your blog that helps a wider audience find you. Don't be discouraged.
Hold on firm to the reasons why you started your blog.
Enjoy the process of researching about the cause you're passionate about, strengthening your writing skills, honing your eye for visual design, and think long-term about how you'll gradually build up this platform for knowledge and community.
The world needs to hear your voice.
Learn More
Minh-Ha T. Pham (2015) Asians Wear Clothes on the Internet is a delightfully intelligent and nuanced exploration of Asian fashion bloggers. I read this book cover to cover when it was first published. Highly recommended academic analysis of racial representation and identity performances on the interwebs.
Emily Parker (2015) Now I Know Who My Comrades Are: Voices from the Internet Underground looks at political resistance on the Internet.
Featured image by Marcos Paulo Prado